IRELAND | 1.0
Blank Text

Blank Text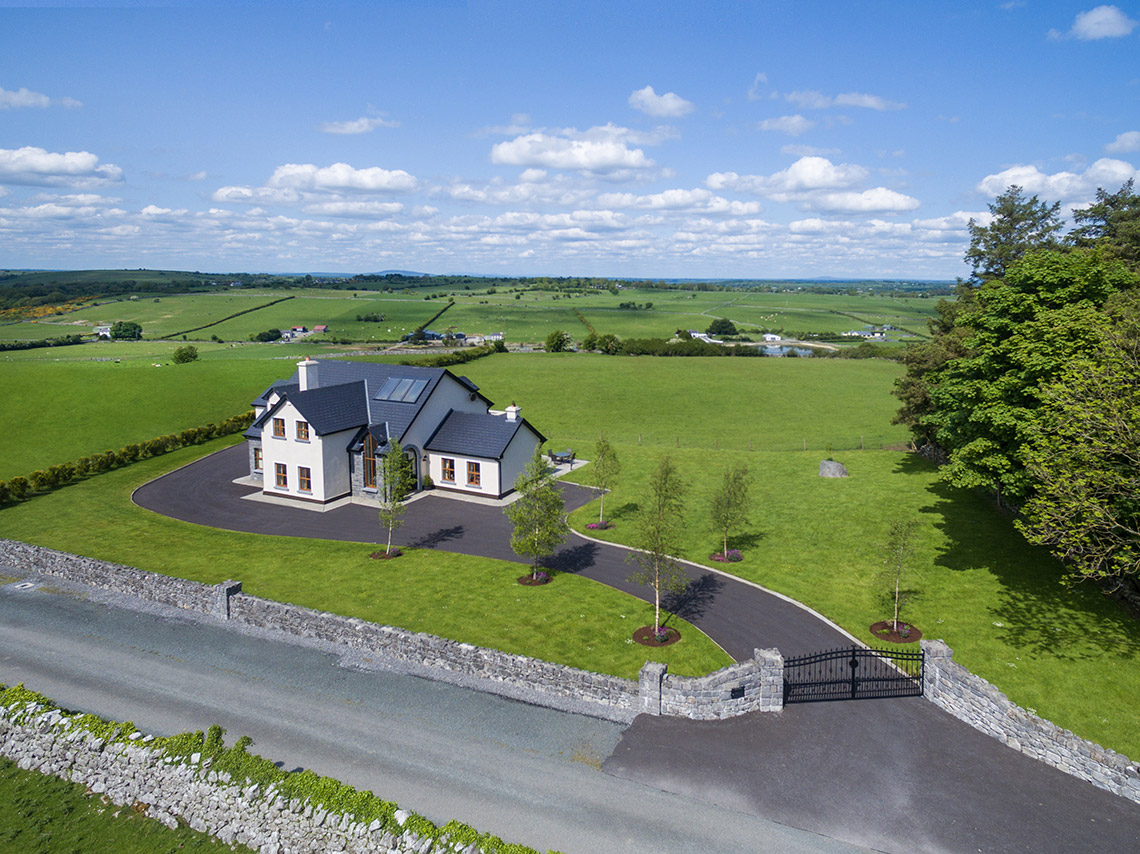 This bespoke design needed to encapsulate the striking views across the Irish landscape while being sympathetic to the architectural style of the area.
Brief Project Description
To the front, a spectacular double height entry hallway with a cathedral window creates an impression of grandeur. This complements the cathedral ceiling in the living area which also embraces an opulent marble fireplace at its heart. Floor to ceiling glass frames the view, creating a beautiful indoor outdoor aesthetic.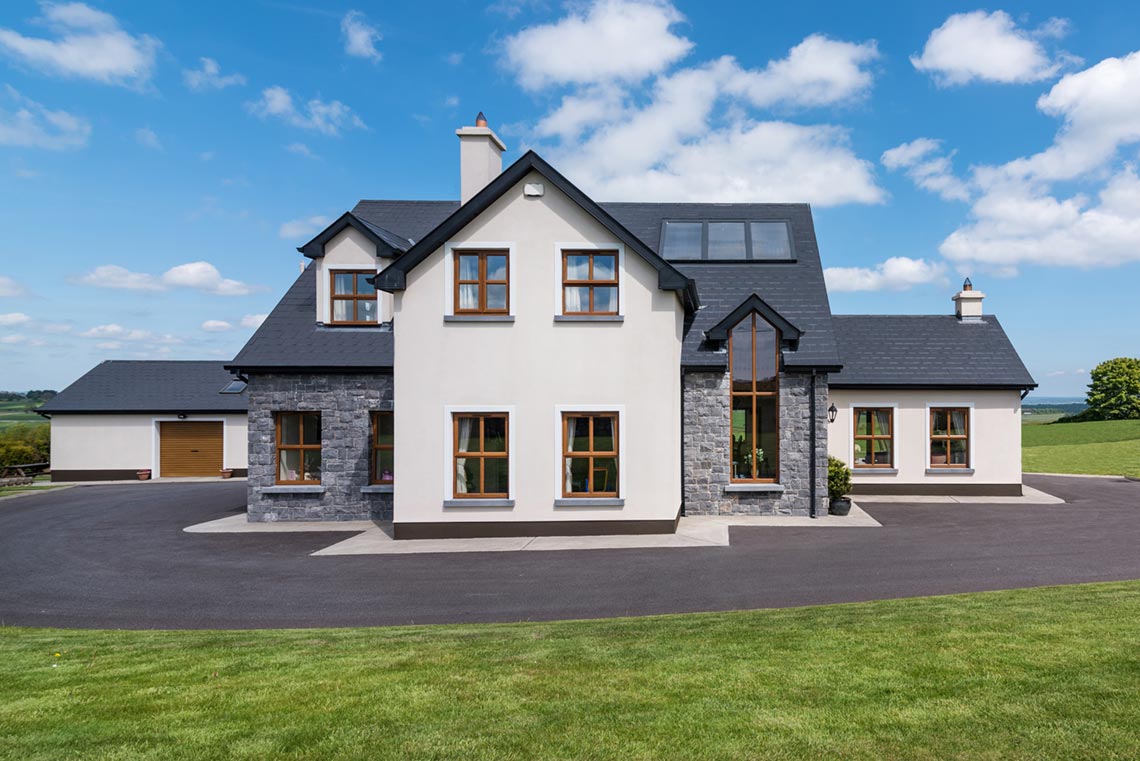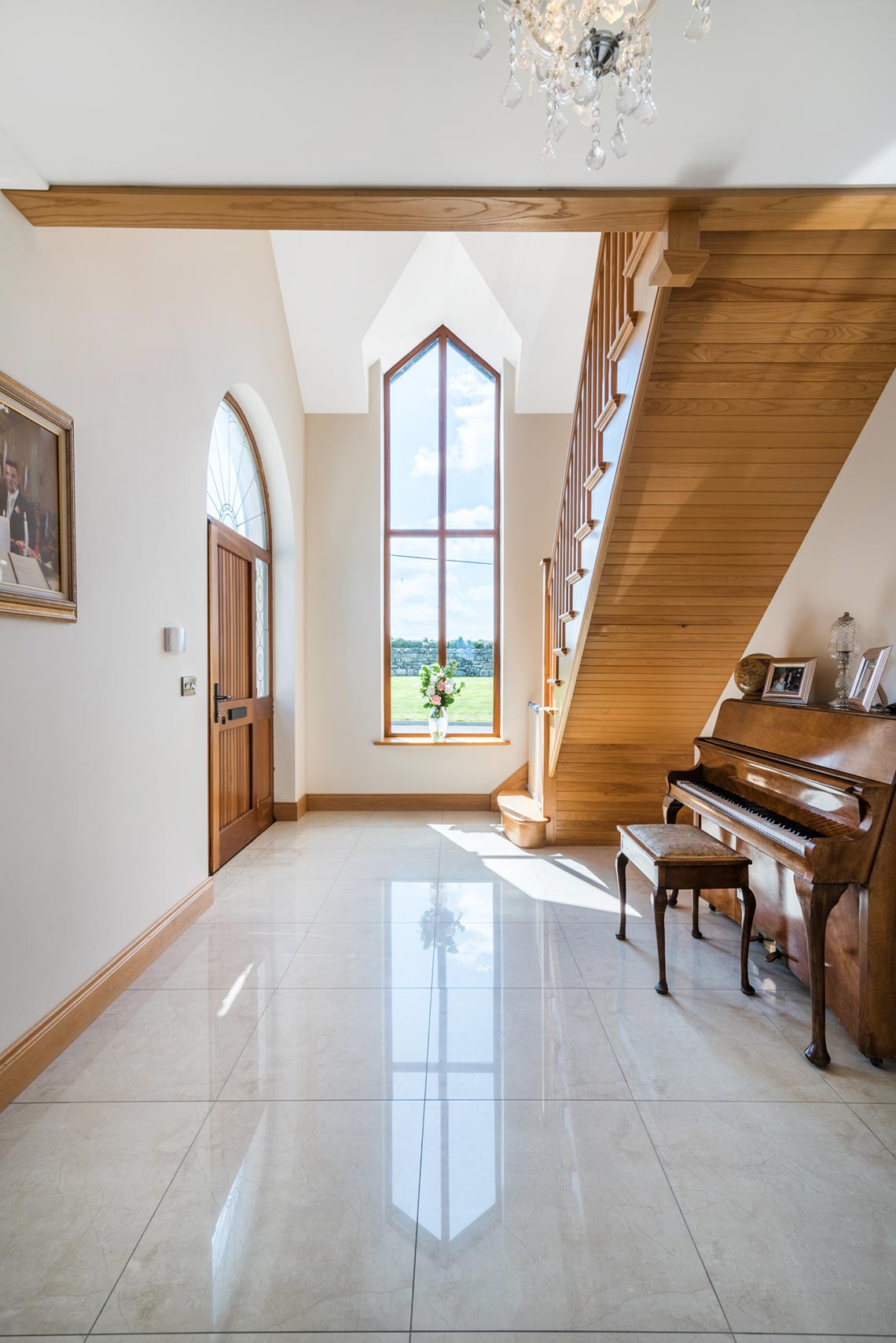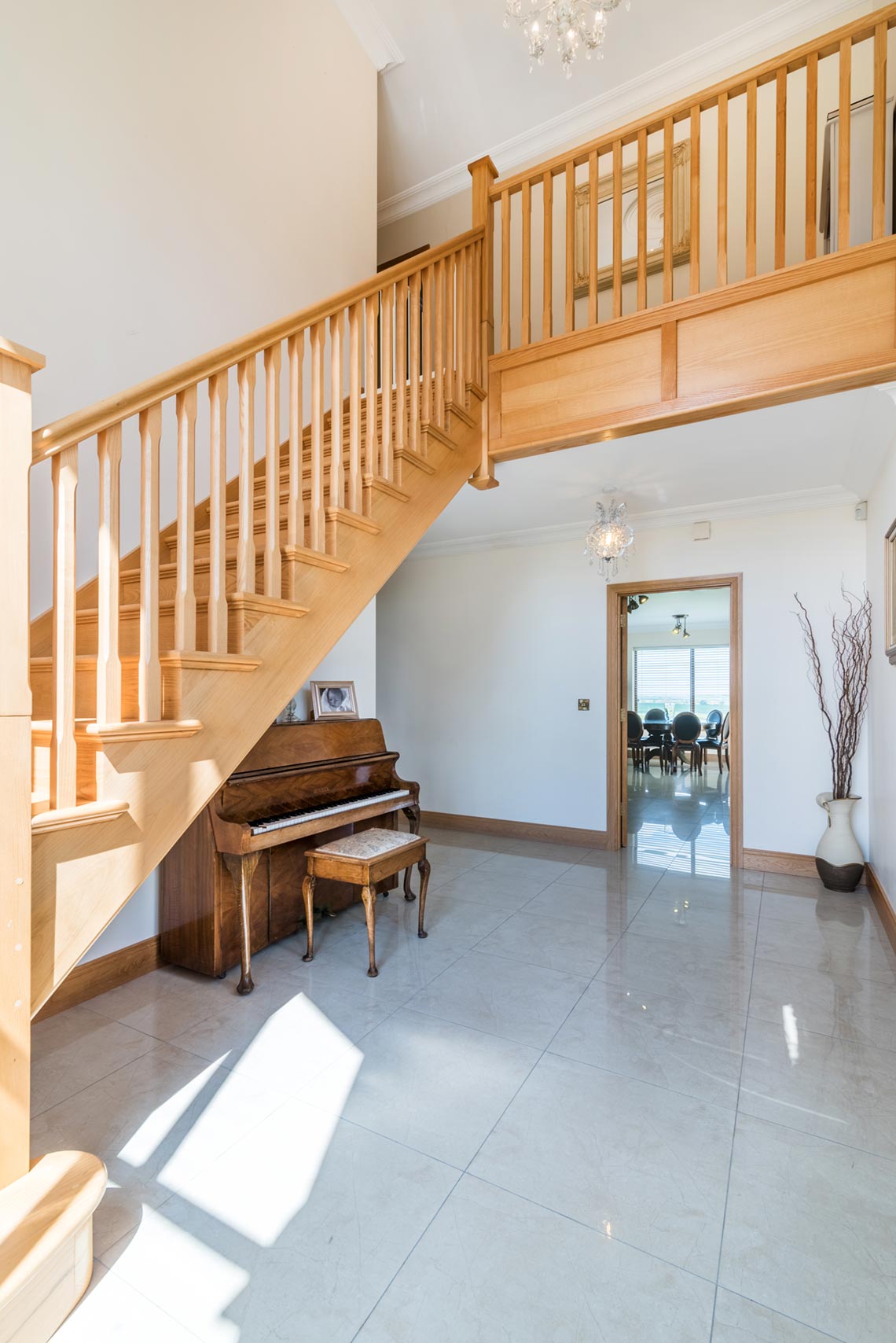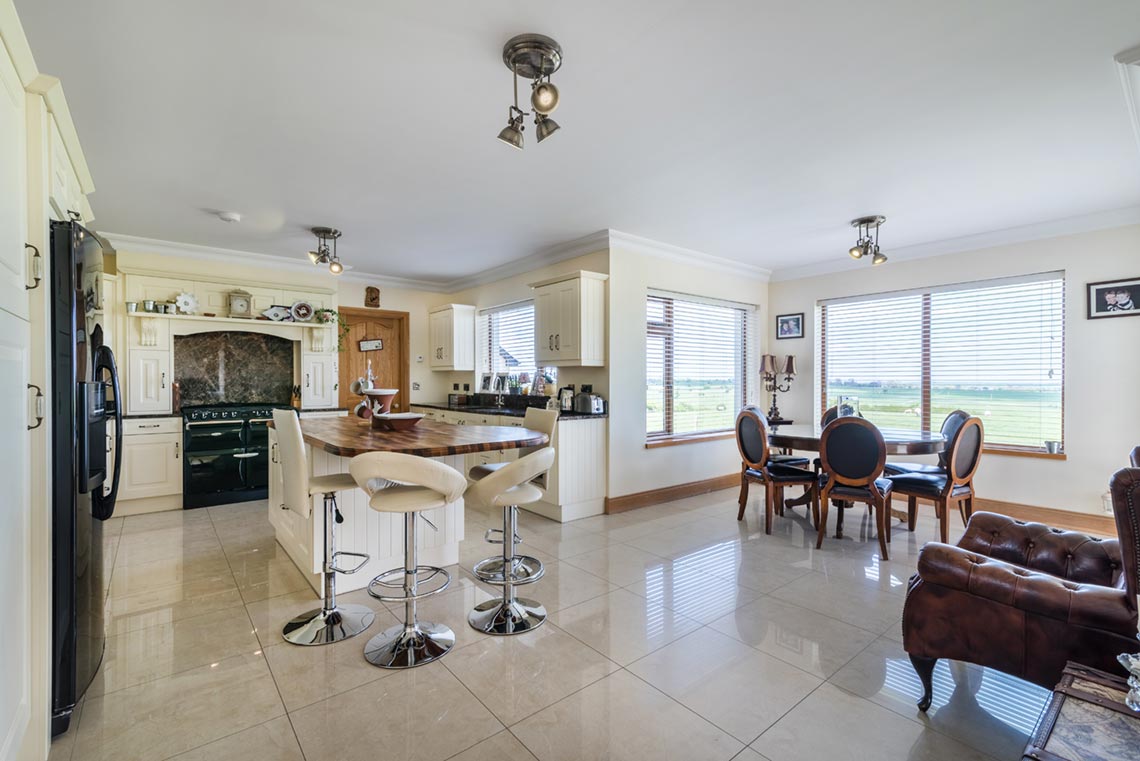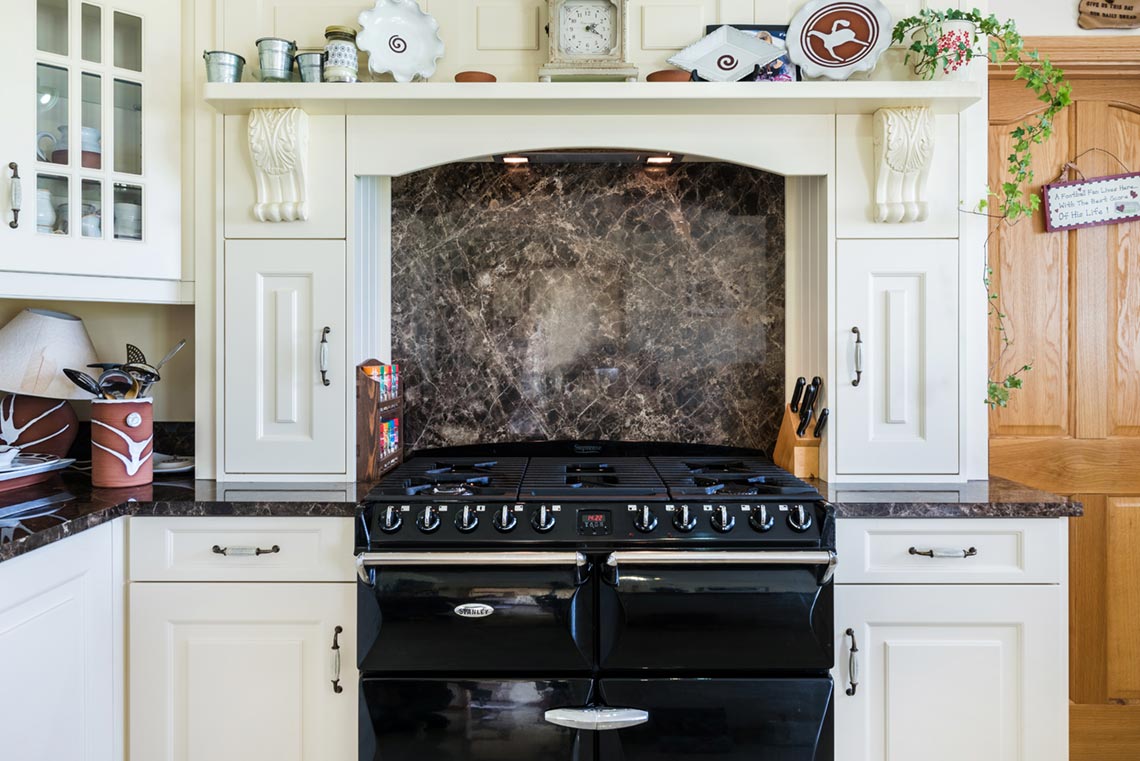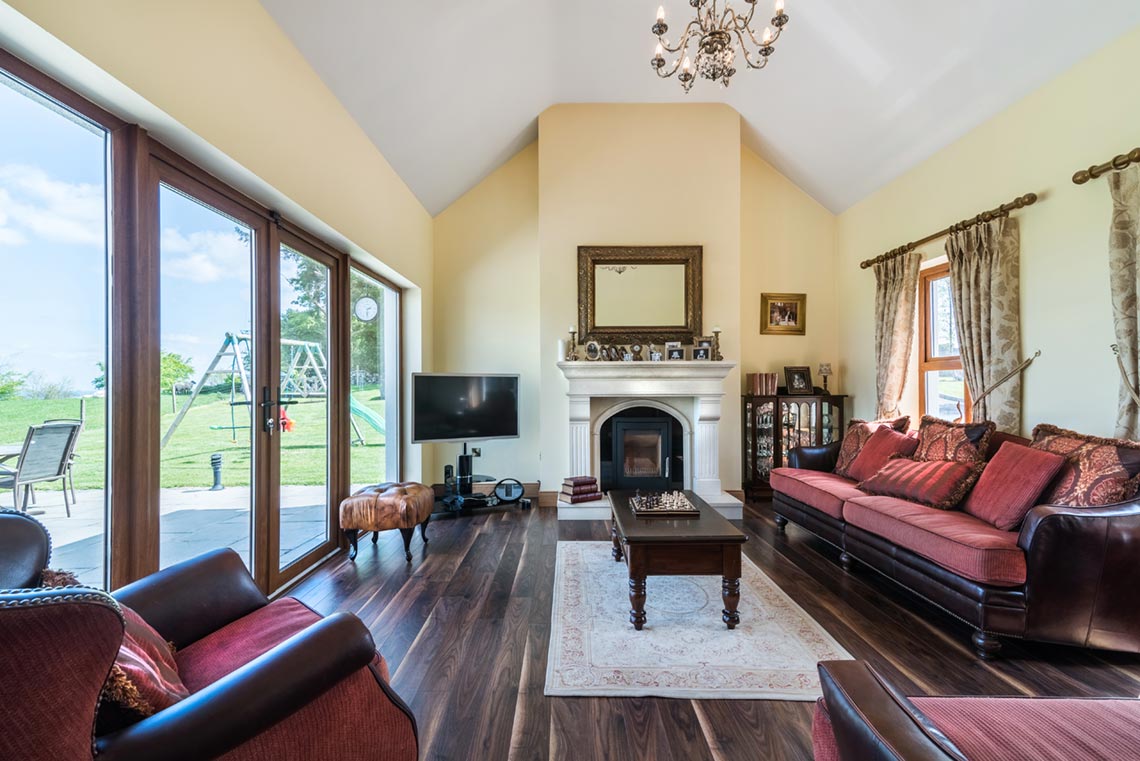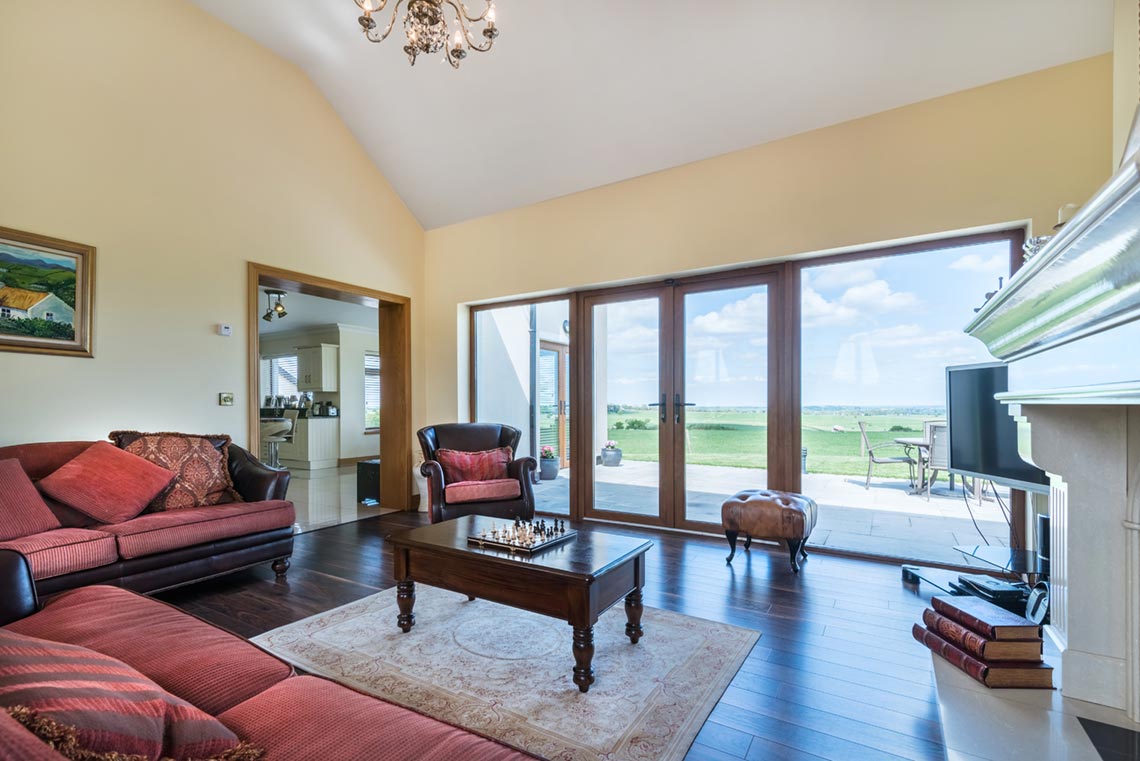 My husband and I decided to build our own house and found the perfect site with amazing views across the Irish countryside. We wanted to make sure we got the right outcome from the build and it was very important that we maximised the views from the house. After a month or two of working on plans directly with a builder, we realised that some difficult but important decisions had to be made so we decided to get professional architectural help.

When Brian came on board the project, everything changed. Brian's experience in the field was immediately evident and he put us at ease during what had been a very stressful time. The decision making aspect of the project had been very difficult however having Brian there to talk us through the details actually made the experience enjoyable. I started to feel that my choices were informed as opposed to 'hoping for the best'. Brian is very easy to deal with and he communicated clearly ensuring we always understood. He listened to our opinions but importantly was not afraid to point us in the right direction if he felt our decisions were a little off point. He also communicated on our behalf with the builder and sub-contractors which made life a lot easier, as we both worked full time throughout the planning and building stages.

There were 2 very important factors that we absolutely had to get right which were the aspect/outlook and the internal layout. We needed to make sure that neither compromised the other and Brian's input made that a reality. We decided to scrap the original layout we had envisaged after Brian pointed out some basic design flaws we had made. Then Brian put forward a number of options and we immediately could see the value in working with a professional. Brian delivered what was to be the perfect internal space whilst maximising the views from both the living and dining areas. The final layout flows from room to room and externally incorporates architectural features that fit perfectly with the building style of neighbouring properties and the area. We are extremely happy with our new home and would highly recommend Brian to anyone who is considering employing him. Brian is very professional, easy to work with and always ensured we got the best outcome possible.

Thank you Brian for a wonderful result!


- Paula and Andy