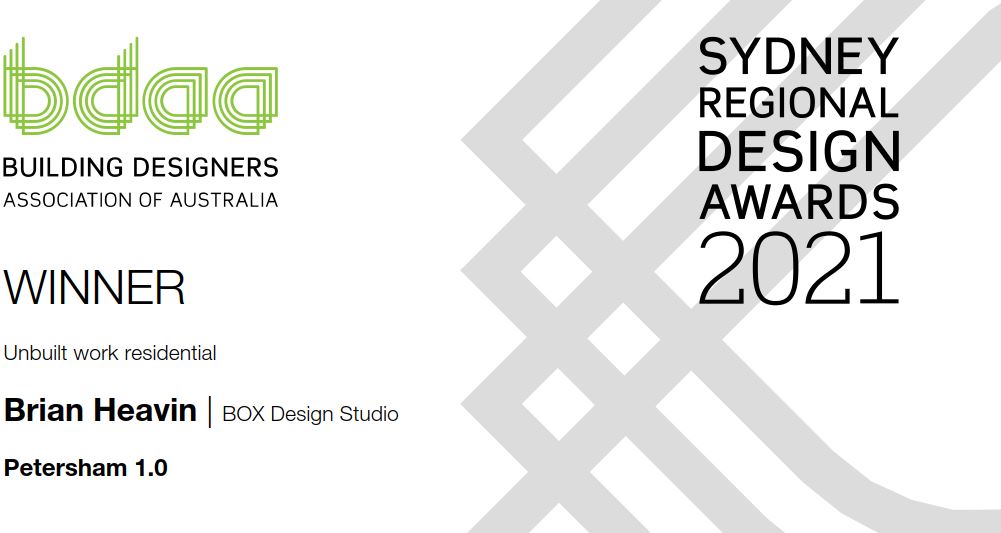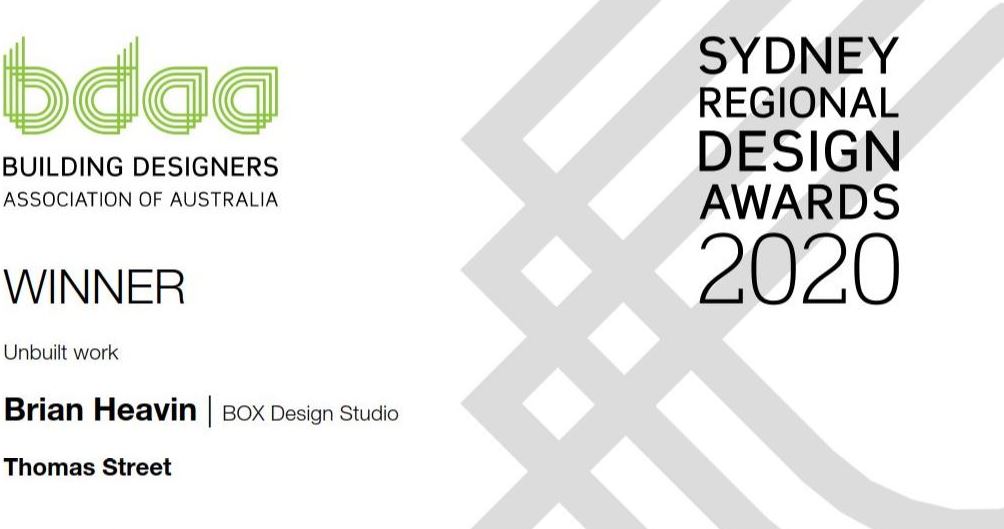 Brian Heavin, director of Box Design Studio, has won the Unbuilt Work category of the BDAA Sydney Regional Chapter Design Awards 2020 with his Thomas Street design. Judges praised the nice presentation of a sleek, ultra modern home built on a heritage constrained site, one that comes complete with a downstairs new 'wing' west facing, with brilliant skylights on the northern plane.
They found that this beautifully documented design retained its original features, especially in the exposed brick dividing wall and finishes informed by the Heritage Impact Statement, along with all-natural stone materials. The home features large skylights to allow northern light into the west-facing kitchen.
A number of recycled items are outlined in the design brief, and a BASIX certificate has been provided to reference sustainable design solutions. The design solution achieves its objective due to limited site constraints. A bold exterior colour scheme merges flawlessly with improved internal alterations for a sensible, beautiful build.